When adding events, series, or matches, in ReadyUp you can always add up to 3 Call to Actions (or CTAs) to promote anything from the stream link to the sale of merchandise or tickets.
Anatomy of a CTA
CTAs are comprise of three components: the Label, the URL, and the Order.


The Label is the text that users will see on the button or event card, examples would be things like "Tickets" "Store" or "Merch" The label currently has a limit of about 11 characters, longer labels will be cut off in some views


The URL is the link to whatever stream, eCommerce platform, social media page, or other online platform you want.
The Order
The order of the CTAs matter, the higher in the list a CTA is the higher priority it gets. The CTA at the top of the list is visible on the event card in the main event list.
Adding CTAs
The CTA control panel looks like this:

Fill out the fields with your information and hit the orange + button on the right, you can add up to three CTAs this way.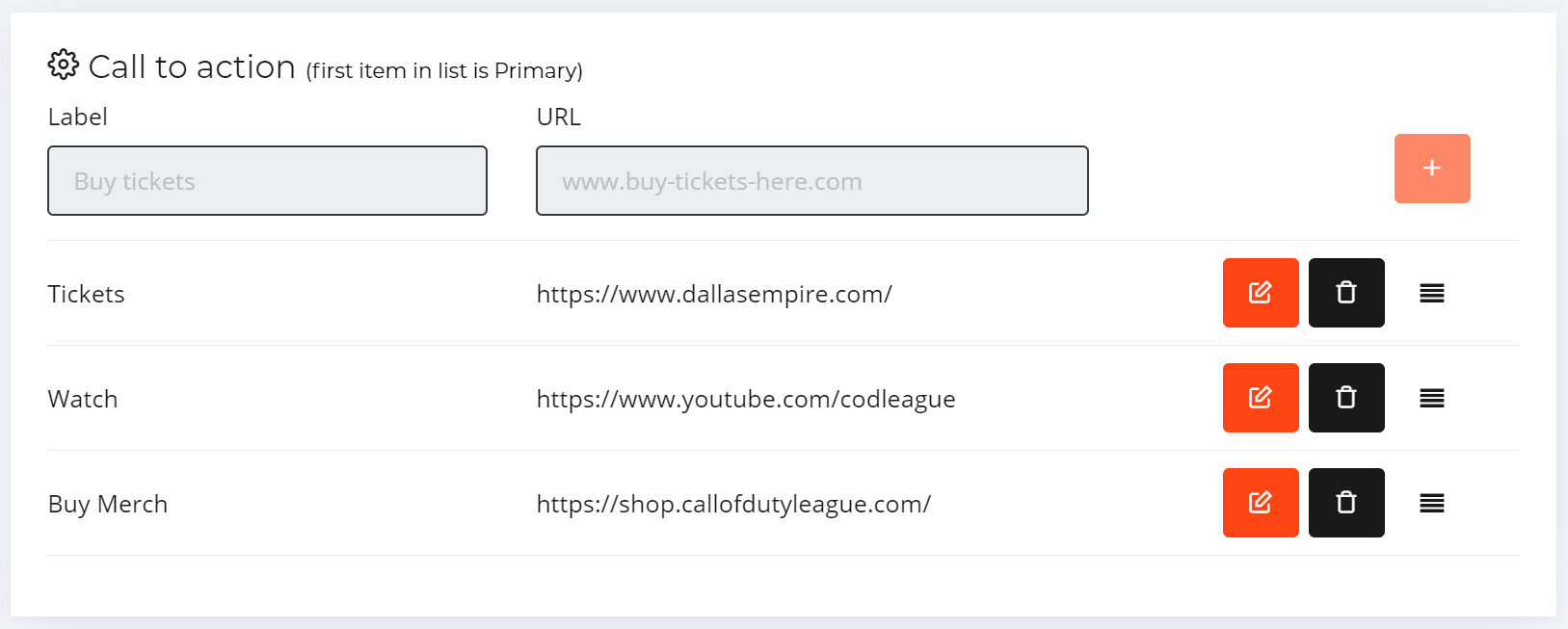 Once you have added three CTAs the fields will be greyed out and you will need to edit or delete one of the existing CTAs instead.
Remember to save the event, match, or event series that your CTA is held within in order to save your changes to the CTAs.