In this article we will cover the basics of editing a widget via the ReadyUp admin panel, this article will not explain how to integrate the widget onto your web platform.
Log in to the ReadyUp Admin

Select the Widgets option from the menu on the left side of the screen

Select the widget you want to edit from the list or search for it using the bar on the top right

Click on the widget you ant to edit and you should see a new screen that looks like the image below. You can configure your widget with the panel on the left side of the screen, and preview the events that will be displayed with it on the right.

The table below describes each widget field on the page and gives examples for what type of information could be added.
| | | |
| --- | --- | --- |
| Field | Description | Example |
| Widget Name | Descriptive name for the widget, this is not displayed publicly | ReadyUp Event Widget |
| Range Select | Select a date range to display events from | March 20 - April 30 |
| Show Just Organization Events | Only display events from your organization | |
| Genre | Select which game genres to display | MOBA |
| Games | Select the games you want to display | League of Legends |
| Organizer | Select the Organizations whose events you want to display | Riot Games |
| Type | Select which types of events to display | Tournament |
| Language | Select which languages you want to display | English |
| Location Type | Select if you want to display online or onsite locations | Online |
| Streamer | Select which streamers events you want to display | FATAL1TY |
| Platforms | Select which platforms to display | PC |
| Widget Status | Activate/Deactivate the widget | N/A |
When you are finished click the "Save" button in the bottom right corner of the widget config area.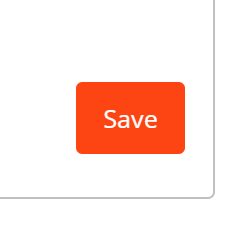 In order to get the code for the widget so it can be integrated into your website or platform click the "Get Code" button and you will see a screen that looks like this: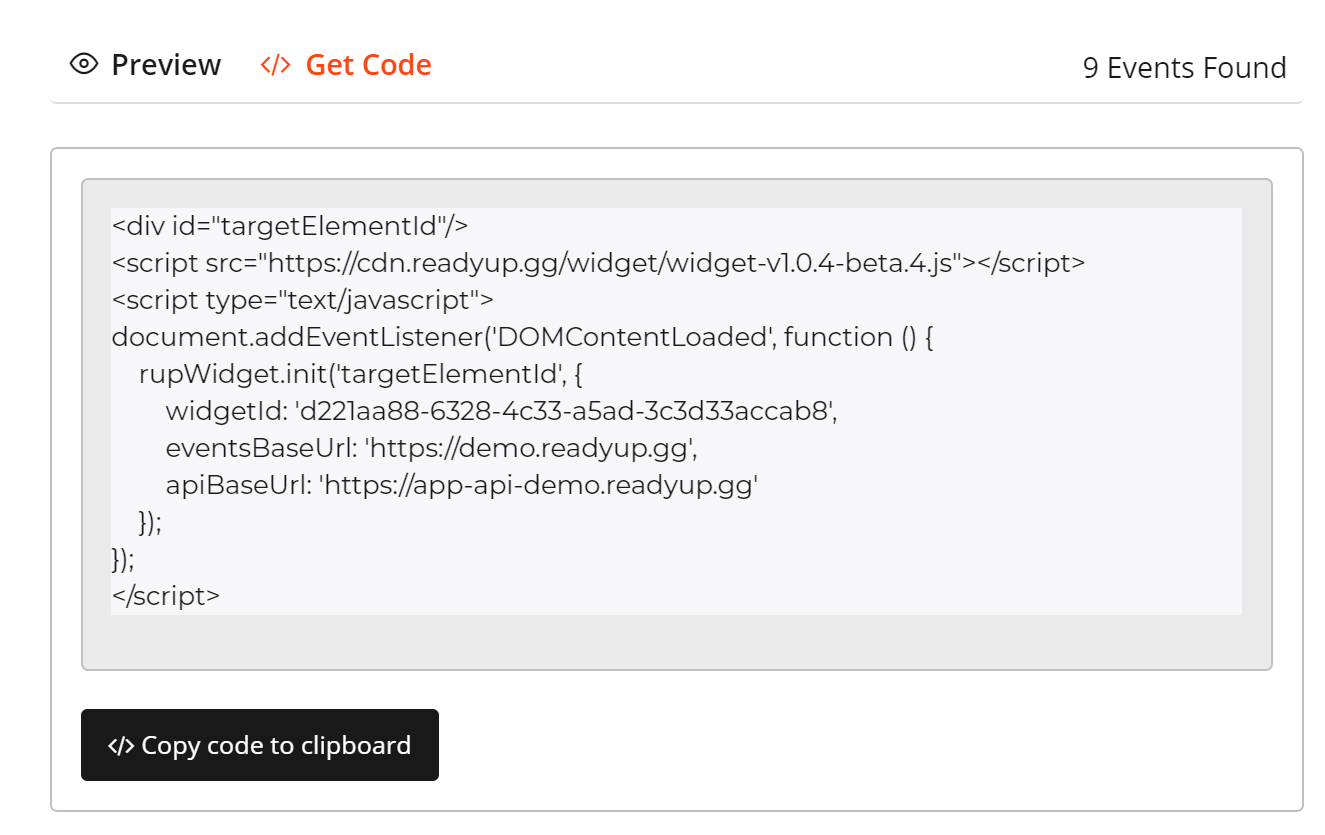 You can copy the code and use it to add the widget to your website.