This is where you will add all of the rosters that a team fields across different games. You should be on the roster tab of the participant you are creating and be looking at a screen like this: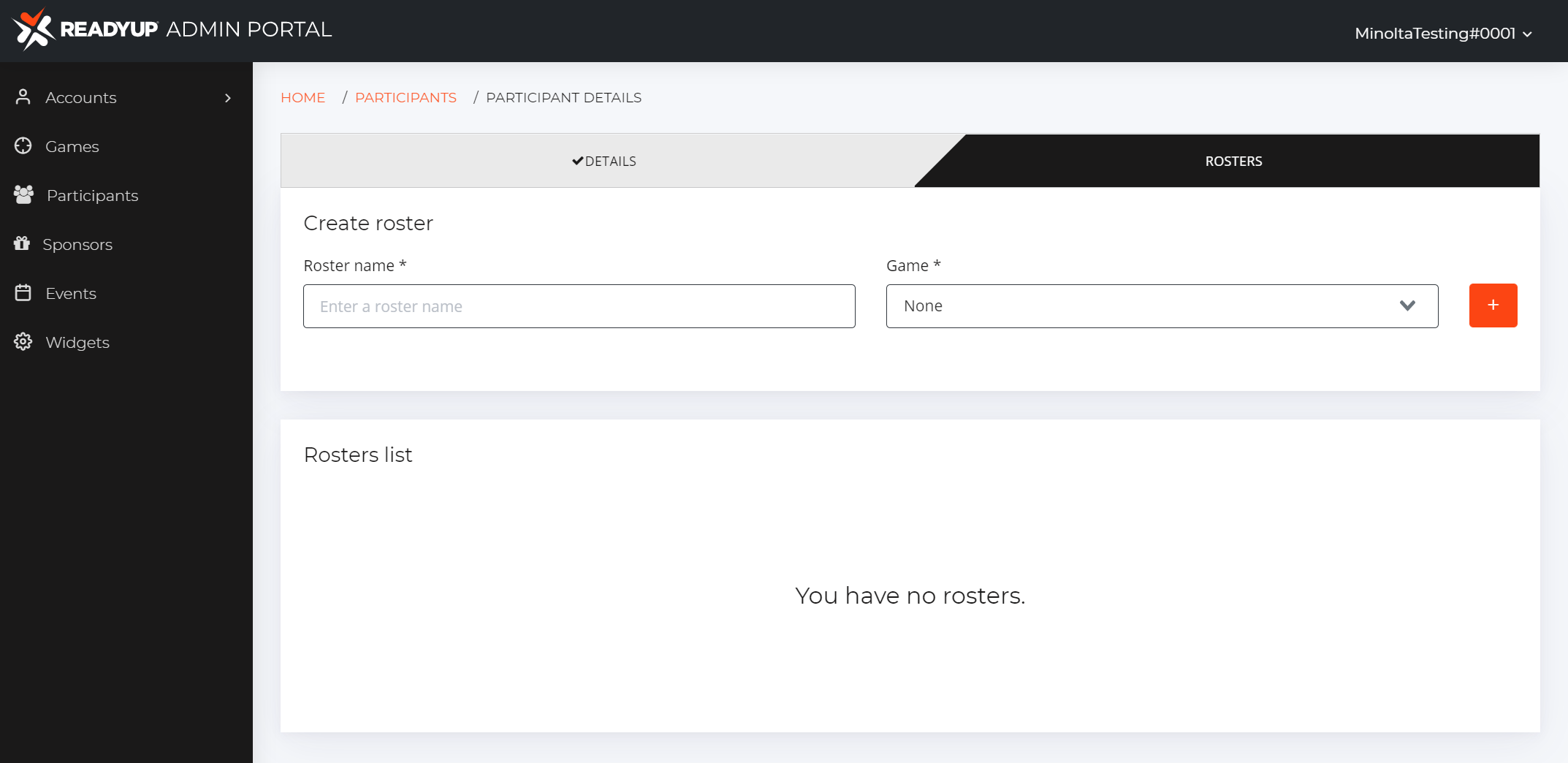 Enter a roster name in the Roster Name field. Typically this should refer to the roster itself. Examples could include "LCS Roster", "Overwatch Roster", "Call of Duty Roster", etc.
Select the game in which this roster competes from the drop-down menu on the right. If the game is not present in the list you can add it.
Click the orange plus sign to the right of the game drop-down menu and you will now have created a roster.
Populate this roster by adding players.
If the team fields rosters in various games, repeat steps 2-4 until all of the team's rosters are filled in.
Once all the rosters have been entered successfully, click on "Details" at the top of your screen next to the roster tab to go back to the details page of this participant.

Click the orange "Save" button in the bottom right corner of your screen.